Neglected on feath bed…avenging spirit wipes out family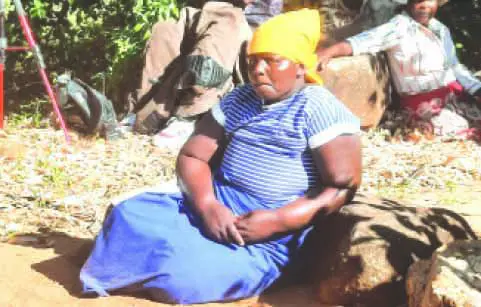 A Manicaland woman claims that she is being tormented by her deceased father's spirit after she allegedly neglected him as he was on his death bed.
It is alleged that the late man, only identified as Pangira, was deprived of food by his wife and children during his last days.
As a result, his avenging spirit has already wiped out his wife and four of his children.
The five died in a short space of time.
It is said they all suffered from mental illness after Pangira's death, before dying one after the other.
Pangira's surviving daughter, Tamari Pangira, is reportedly struggling with mental illness.
Before his death, Pangira reportedly vowed that his wife and children would suffer for neglecting him on his hour of need.
Pangira confided in his brother, Joseph Pangira, of the torture he was enduring at the hands of his family.
Joseph spilled the beans at Headman Chigodora's court last week on Saturday.
This was after Tamari had dragged Joseph to the community court accusing him of bewitching her.
Joseph, however, revealed that the illness was a result of his late brother's vengeance.
"When my brother fell ill, I would buy him meat so that they could prepare a good meal for him. I would also bring him sugar and bread so that they would make him some tea, but Tamari and her mother would take the food and eat everything.
"My brother disclosed this to me on his deathbed. He told me to stop bringing him food as his family was not feeding him.
"He said they would enjoy sumptuous meals behind closed doors, while he suffered alone on his death bed," said Joseph.
The elderly man said his brother confided in him that he had cursed his family for being evil towards him and promised to revenge from his grave.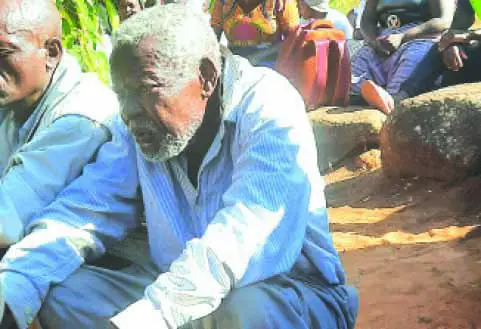 "Tamari mistreated her father and therefore she is reaping what she sowed. I do not know how I am involved in this issue," he said.
However, Tamari insisted that she was suffering from spiritual attacks, adding that Joseph was the mastermind.
She claimed that Joseph killed someone and put the dead man's spirit on her.
"I have been trying by all means to engage my uncles to assist me with a solution to my mental illness but my efforts have been in vain.
"When the ailment attacks me, I remove all my clothes and walk around naked. My uncles, however, are completely ignoring me.
"When I was young, my uncle Joseph and other family members took me to a traditional leader and made me sit on a reed mat. That is when the dead man's spirit was put on me.
"From that year, life has never been the same to me. I beg this court to order my uncle to help me consult traditional healers over this matter," she said.
However, Joseph would not budge.
He said he is yet to forgive Tamari for ill-treating his late brother.
Joseph also denied ever spilling someone's blood.
"Tamari should not be economic with the truth. She abused her father and should appease his spirit," she said.
Headman Chigodora ordered the Pangira family to consult traditional healers to ascertain the cause of Tamari's illness.