Mliswa smells upheavals after August polls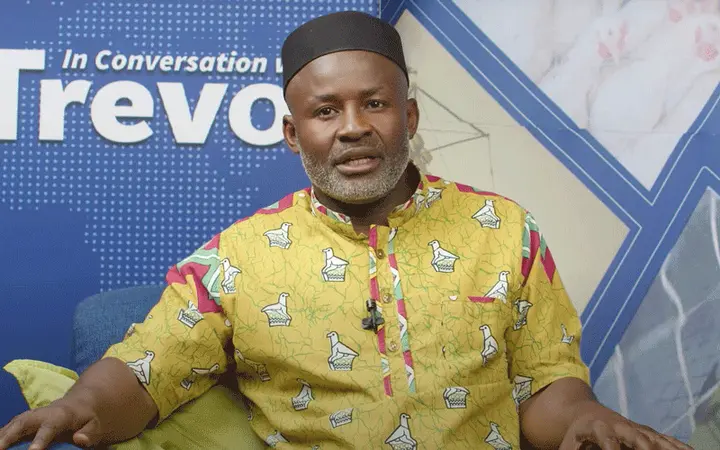 AN army of independent legislators will rise to claim positions in Zimbabwe's National Assembly after next month's polls and dramatically shifting the political landscape, according to independent legislator for Norton, Temba Mliswa.
Mliswa, who was sacked by Zanu PF in 2016 for allegedly dividing the ruling party, said significant damage was inflicted on major political parties after going through divisive internal selection processes ahead of the elections.
Following the fractures, Zanu PF and the opposition Citizens Coalition for Change (CCC) picked unpopular candidates to represent them in parliament and local government, triggering discontentment among the disqualified, many of whom will be standing as independent candidates.
Last month, Mliswa, the only independent legislator in the NationalAssembly, filed papers to contest as an independent for the August 23 elections, where he will defend his turf against Zanu PF's Constance Shamu and the CCC's Richard Tsvangirai.
Shamu hit the campaign trail last week, promising Norton residents that top on her priorities would be making sure the town ends its decades long reliance on Harare's water.
Mliswa told the Zimbabwe Independent that Zanu PF shot itself in the foot when it blocked aspiring legislator, Christopher Rwodzi, in the Gutu South constituency.
Rwodzi died in a shock traffic accident days after mounting independent candidature.
But Mliswa said the ex-soldier was well placed to deliver a Zanu PF victory than the party's preferred choice.
"Internal processes, even in Zanu PF and CCC was not good," Mliswa said.
"Unfortunately, Christopher Rwodzi is no more. But he was going to win because in his own area in Gutu West he was controlling seven out of 10 wards," he noted.
"The seven Zanu PF council candidates were supporting him and they never conducted a primary election. He was going to win against others. That has an effect on a party with intentions to have a two-thirds majority in Parliament. Is Zanu PF going to have a Parliamentary majority? I don't think so! They are likely going to suffer. But with the current situation in CCC, they seem to be giving back the seats that Zanu PF did not deserve to win. Internal processes have been in shambles for both parties. But Zanu PF seems to have addressed their problems better," the legislator noted.
"The President (Emmerson Mnangagwa) is winning 60/40%. Whether there is going to be a two-thirds majority in Parliament, that is something we are doubtful about. It will be the same with the CCC. They will not control councils, it will not be the same because they (candidates) have equally gone independent," he said.
He said Youth Advocacy for Reform and Advocacy conducted a survey which indicated that Mnangagwa will win with 60% of the vote.
Several other polls in the past week have also predicted a Mnangagwa victory.
"With Mnangagwa, the people around him are not useful and corruption has hindered the progress of the country. It has tarnished the country and it has made the people poorer," he said.
He said Mnangagwa failed to deal with corruption, while his second republic had been undermined by lack of confidence.
"There is too much corruption. When people marched during Operation Restore Legacy, (which toppled the late former president Robert Mugabe in 2017), all Zimbabweans participated. They thought Mnangagwa (known in political circles as the crocodile) was coming as a crocodile to bite, to save the people.
"He was expected to deal with all the vices, dealing with corruption, issues of human rights as a lawyer. However, Zanu PF took the march as their own. Mnangagwa should have included people in the opposition to help him rebuild the nation," he said.
Mliswa added that Mnangagwa still had a chance to correct what he missed in his first full term in office.
He also argued that the CCC could have caused a major upset before the disputed internal selection process.
"In terms of local authorities, the CCC has lost nearly 100 wards. If you look at a ward it has 2 000 voters and it is already behind by 200 000 voters because. In urban areas where they are strong, people hardly vote. In rural areas, traditional leaders are there to whip people. Votes will go to Zanu PF," Mliswa said.
He spoke glowingly of the outgoing Parliament, saying legislators were determined to represent their constituencies.
"If you look at the Mines and Energy committee which I chaired, it is the one that did the inquiry on the US$15 billion that targeted former President Robert Mugabe since he had mentioned it and it also targeted Zanu PF as the government of the day," he noted.