Shadaya Launches Paid WhatsApp Group for His Followers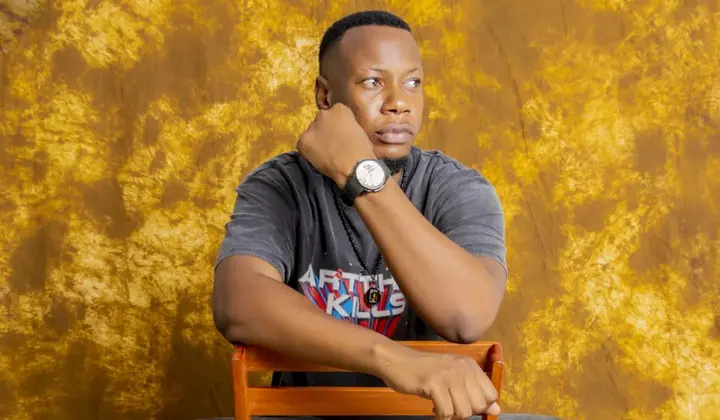 Shadaya Introduces a New US$2 WhatsApp Group for His Dedicated "Alpha Males"
Shadaya announced that he is opening a WhatsApp group for his followers, who will have to pay $2 monthly to be in there.
Shadaya Opens WhatsApp Group For Fans
Shadaya, who is known for his controversial tweets and opinions on gender relations, said that the group will be a platform for him to share his insights and philosophy with his loyal fans. He said:
"And in more exciting news, there are subscription-based WhatsApp groups for both men & women for only $2 a month. For men, it's called THE ALPHA SECTION. For women, it's called THE QUEEN THAT GETS A KING (the title of the women's book coming out soon). To subscribe & join 📞call/📱text – 0778197508. Become part of the movement."
Social Media Controversy
Shadaya has over 347,000 followers on Twitter and has been trending on social media several times for his provocative posts, which often criticize women and feminism.
He has also been endorsed by American rapper Snoop Dogg, who shared one of his tweets on Instagram. Shadaya claims to be raising awareness of masculinity in the modern day and signs off most of his tweets with the refrain "learn or perish".
However, not everyone is impressed by Shadaya's views. He has faced backlash and criticism from many people, especially women, who accuse him of being misogynistic, sexist, and disrespectful. He has also been arrested in 2018 for denigrating the Zimbabwe Electoral Commission chairperson Justice Priscilla Chigumba on Twitter.
Zimbos React As Shadaya Opens WhatsApp Group For Fans
Shadaya's decision to launch a paid WhatsApp group has sparked mixed reactions from the public. Some of his supporters have expressed their interest and willingness to join the group, saying that they admire his wisdom and courage. Others have questioned the value and purpose of the group, saying that they do not see why they should pay to hear his opinions.
Siri:
"Ko pa DSTV ukambofanoshandisa channel ya Baba Guti?"
Tendi:
"Shadaya is not a Businessman. He is the BUSINESS 🔥🔥 🔥"
Arsen:
"Our Zim version of Hustlers University 🙃. Awesome idea with time I hope we'll move from just a WhatsApp group to a whole website."
Joyce:
"😂😂😂aaah wonders shall never end yoo."
Clinton:
"Hanz learn or perish 😁😁😁 Learn or perish kutorerwa mari wakasvinura."
Precious:
"😂😂😂 ma Shura."