Five killed as kombi plunges into river to avoid collission with haulage truck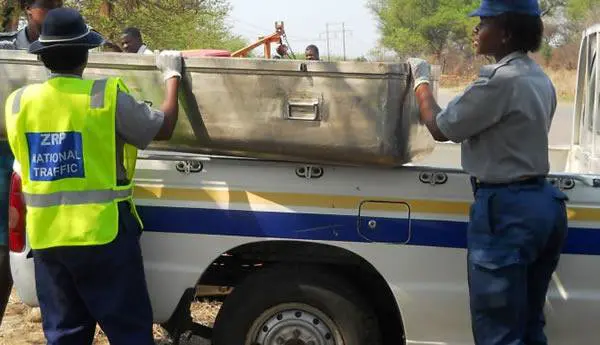 The Zimbabwe Republic Police (ZRP) has confirmed a fatal road traffic accident which occurred on 30/07/23 at the 8 kilometre peg along Mutare-Chimanimani Road near Fan Valley turn off.
Five people died when a kombi which was travelling towards Mutare was being overtaken by a haulage truck in front of oncoming traffic.
The kombi then plunged into the river in a bid to avoid collision with the haulage truck.
ZRP also confirmed that one person died and 25 others were injured when a ZUPCO bus which was travelling from Lusulu to Nkayi with 34 passengers veered off the road before overturning and landing on its side on 30/07/23 at around 0430 hours.
The bus was carrying ZANU PF members who were going to attend a rally in Nkayi which was addressed by President Emmerson Dambudzo Mnangagwa.
Zwnews