'Girl's High coffin was for school drama'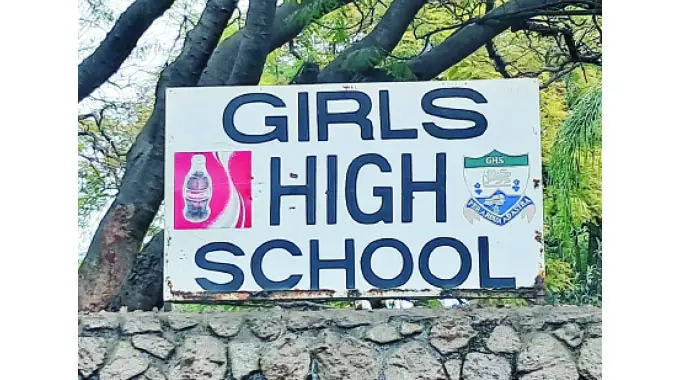 A former teacher at Girls High School in Harare has claimed that the wooden coffin found in a locked storeroom last week was donated by a funeral parlour for use in the school's drama activities during the 1990s. 
The ex-staff member claimed that the coffin was never used to contain a body.
Responding to the H-Metro story about the mystery surrounding the Girls High coffin, she said she was at the school when the coffin was donated when the late Thandiwe Dumbutshena was headmistress in the 1990s.
"I was a staff member at the time the coffin was donated by a local funeral parlour for the school drama activities.
"The drama dubbed 'Secrets' was popular at the time and the coffin was dumped in one of the storerooms.
"I want to believe that the headmistress who replaced the late Dumbutshena never came across the coffin and it never contained a body at any time," she said.
She urged students not to be scared by the wooden coffin story.
The coffin, which has left some students shaken, was found after education officials broke down the door to access the storeroom after school officials had reportedly said they had no keys to it.
Some parents suspected that there were some ritual activities going on at the school and called for an emergency meeting and demanded a thorough investigation.
A meeting was held on Saturday and the School Development Committee (SDC) resolved to go on local radio to explain the mystery surrounding the wooden coffin.
However, one SDC member, Charles Munhenga, expressed ignorance about the coffin, saying his team was yet to locate the storeroom where the coffin was placed.
"I am yet to engage the caretaker, but we checked as a team, both at the school and boarding area, and never saw the coffin," said Munhenga.
"We met as the SDC and agreed to go on radio to clear the air about the matter to bring peace and confidence to both students and parents concerning the facts we have gathered."
Parents and students want to see the coffin being disposed of despite the latest revelation about it, as it has left them traumatised.