GOODBYE BRIAN…sombre farewell for 'poisoned' schoolboy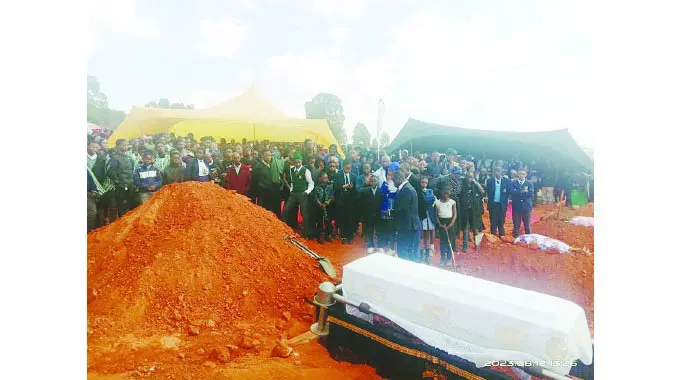 HUNDREDS of mourners gathered at the West Park Cemetery in Johannesburg on Saturday afternoon to bid their final farewell to Brian Muchengeti Ndlovu.
The 15-year-old Zimbabwean schoolboy died after he was allegedly poisoned in a school bathroom by bullies at Queens High School.
News of his death has sparked a lot of debate on national broadcasting stations and newspapers here for the past 12 days.
Both the Gauteng Department of Education, as well as the South African Police Service, are investigating the matter.
The MEC for Education in the province, Matome Chiloane, has cautioned against concluding the cause of death and has urged all parties to wait until the conclusion of the investigations.
Concerned parents have been picketing at the school demanding answers to what they say is the school's lackadaisical approach to address issues of rampant bullying.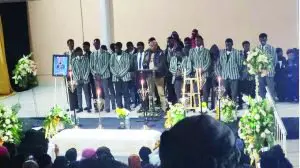 The funeral procession started with a church service at the Kings and Queens Funeral Parlour where ministers of religion appealed to the parents, and relatives, to put their trust in God and believe that their son is in the hands of the Almighty.
"Whatever is going to be investigated will not bring Brian back.
"We just thank the Lord for the time he afforded us to be with him even as short as it was," said the minister.
There was a moving tribute from one of the teachers who spoke, surrounded by Brian's rugby teammates.
Many were reduced to tears as they heard how humble the schoolboy was.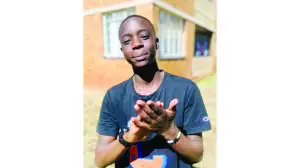 "We are all disturbed and we hope the investigations will be concluded as soon as possible so that we all find closure," said the teacher.
A long convoy of vehicles then meandered its way to the cemetery, which is also the resting place for a number of South African greats such as late rapper AKA, Mandoza, Baby Jack, John Shoes Mosheou, among others.
There were moments of celebration, through song and dance, by the scores of schoolboys and girls who were clad in their school uniforms.
The Economic Freedom Fighters (EFF) were also represented by their members in their red colours.
The post-mortem results for the late Brian are still not out.
His parents suspect foul play.